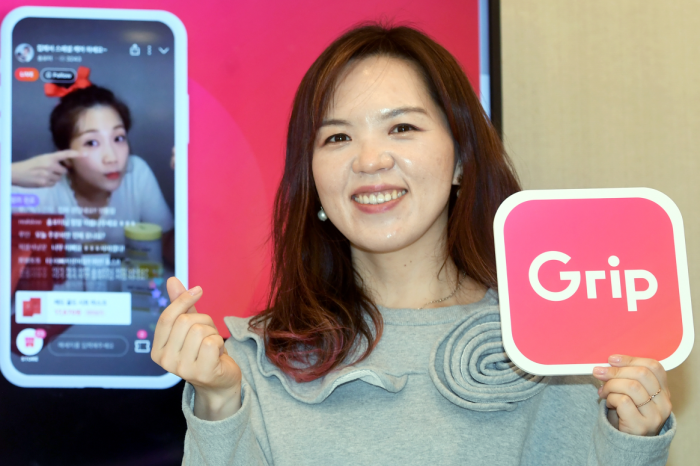 CEO Kim was previously the head of marketing at SNOW, a multimedia mobile app and a subsidiary of Korea's platform giant Naver. Although Kim had a key role, her passion for entrepreneurship combined with her mantra that "everyone can sell," pushed her to take a leap of faith and to leave her stable job.
Grip's chief technology officer (CTO) Bae Kyung-soo was at the time the head of development at SNOW. But, so inspired by Kim's vision, he decided to join her on her journey. CTO Bae recruited three other Naver developers to come aboard and they also brought in a designer from Kakao, the largest mobile messaging app operator in Korea.
Three months after setting up the company, Ahn Hyeon-jeong, now Grip's chief operating officer (COO) joined the team. Ahn was the brains behind the trademark social media services of Naver and Kakao -- Naver Blog and Kakao Story, respectively. At Grip, Ahn oversees content generated on the platform.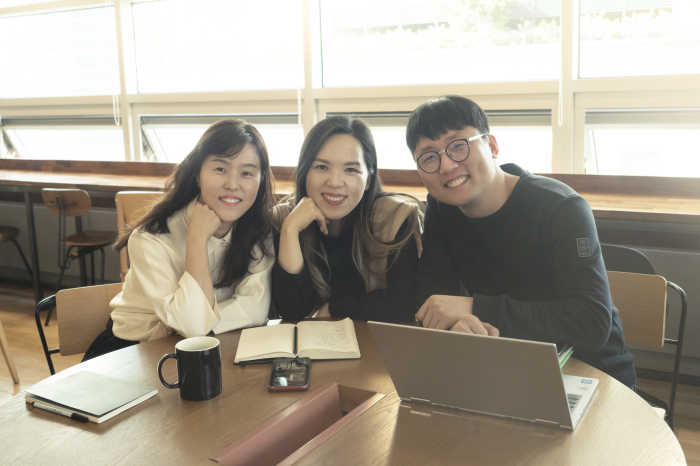 Including Kim, the seven members became the founding team of Grip. In 2018, Kim formally set up Grip's corporate office and began the groundwork to roll out its service.
The platform needed to gather sellers to establish a proper footing. At the time, live commerce was an unfamiliar concept in Korea, so it was nearly impossible to get sellers to join the platform on their own volition. Instead, Kim had to seek them out.
Every day she looked for sellers with interesting or novel products on social media platforms, such as Instagram and Facebook. Kim would reach out to them in various ways, including by direct message and email. If she received a response, she would try to arrange a meeting in person to explain the concept of live commerce and the company's vision, in an effort to persuade them to sell on the platform.
"From traditional markets to mom-and-pop shops tucked in the back of apartment shopping complexes -- I went everywhere." said Kim.
"Again and again, I explained how broadcasting as a medium could boost credibility, how live commerce can help build up a nationwide fan base and how they'd be able to simultaneously promote and sell products. Eventually, I started to see some movement as people gradually began to get interested," Kim said.
Kim's efforts resulted in having 49 registered sellers on the Grip platform when it launched in February 2019.
"Most of the products were original and unrivaled, such as chili mustard mayonnaise, eco-friendly fabric, and vegan bread made with tofu. In terms of price, we couldn't compete against existing online commerce platforms so instead, we created a portfolio of unique products that can't be compared on a price level," Kim said.