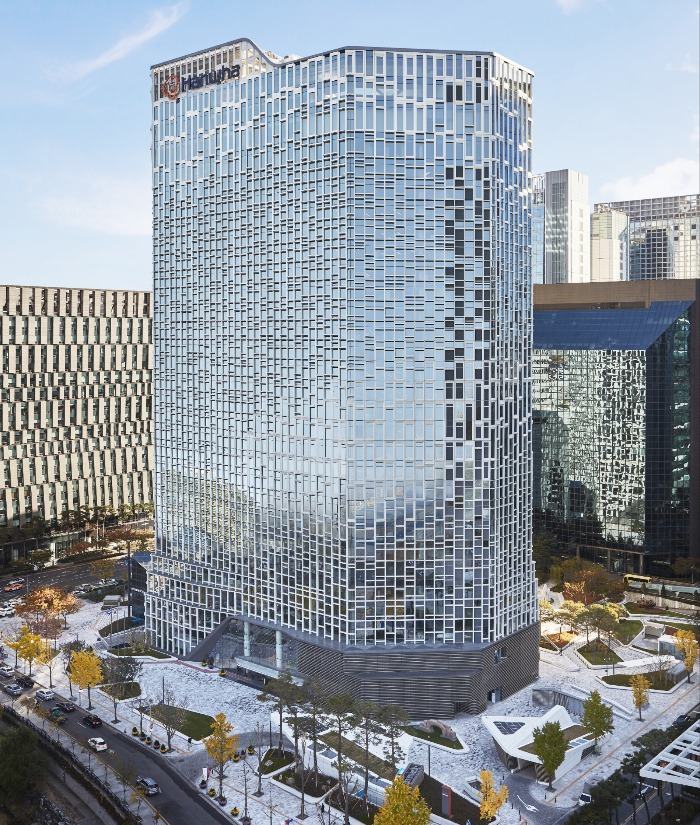 The combined total assets of real estate investment trusts (REITs) in Korea surpassed 70 trillion won ($58.4 billion) as of the end-2021, 20 years after the country introduced the real estate investment system. Among 316 REITs managed in Korea, 18 are trading on the main bourse Kospi as of January 2022.

The market capitalization of South Korean public REITs increased from 198.1 billion won as of end-2016 to more than 7 trillion won in the end-2021. It is nearly 60% up from 4.4 trillion won as of the end-2020. "The combined market cap will be over 10 trillion won, including four to five private REITs that will go public and the existing public REIT's capital increases that will take place this year. The Korean REITs market could grow tenfold in five years once it gains momentum," said Bae Sang-young, an analyst at Korea's Daishin Securities Co. 

A REIT can offer a steady revenue stream as it must distribute at least 90% of its taxable income regardless of stock market fluctuation. Public REITs in Korea distributed 5.8% dividends on average last year. The average return of the 18 Kospi-listed REITs was 17.1% last year, more than fourfold the main bourse's average return of 3.6%.

Market watchers expect the ongoing inflation will boost the Korean public REIT market. "Dividends from public REITs will probably go up thanks to inflation-induced rent increases and debt diversification," said Kyung-ja Lee, an analyst at Samsung Securities Co. 

CONGLOMERATES-LED REITS FOUNDATION

Most Korean conglomerates that own real estate assets are considering liquidating the assets, an investment banking industry source said. Amid the pandemic, the big companies have accelerated their real property disposal to fund new businesses, the source said.

Korean conglomerates such as Hanwha Group, Shinsegae Inc., Naver Corp., Hyundai Motor Group and GS Group are planning or considering liquidation of their properties.

Hanwha Asset Management Co., conglomerate Hanwha Group's asset manager, obtained the final approval from the Korean government to enter the local REITs market last week. The group owns landmarks in Seoul such as skyscraper 63 Square, Hanwha Finance Plaza and the group headquarters. Hanwha Group will sell part of the properties to its REIT asset management company (AMC), The Korea Economic Daily understood. 

Korean retail giant Shinsegae Group is in talks with Korea's largest real estate investment firm IGIS Asset Management Co. to jointly establish an asset manager. Shinsegae's supermarket chain E-Mart Inc. owns lands and buildings worth 9 trillion won as of the end-September 2021. E-Mart has accelerated liquidating part of the properties as it acquired 80% stakes in eBay Korea for 3.4 trillion won last year.

Korea's online portal titan Naver, owning its two headquarter buildings and data center in Korea, is considering liquidating its properties to back its fintech and content service businesses. Carmaker giant Hyundai Motor Group is expected to liquidate its 105-story Global Business Center, which will be built in the heart of Seoul by 2026, to finance its new mobility businesses. Conglomerate GS Group is reviewing liquidating some gas station sites of its oil refinery unit GS Caltex Corp.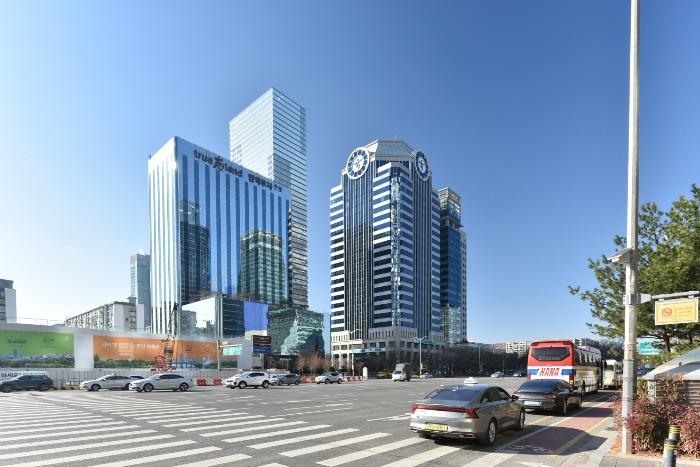 RECORD-HIGH 10 REITS TO GO PUBLIC IN 2023

The IPOs of SK REIT and Lotte REIT fueled Korean conglomerates' REITs foundation, said Jeong Byung-yoon, chairman of Korea Association of Real Estate Investment Trust. Some mid-sized manufacturers of Korea are considering setting up REITs to finance their new businesses, Jeong added.

SK REIT, listed on the Kospi last September, had the highest-ever subscription competition ratio of 552 to 1 and the largest-ever subscription deposits of 19.3 trillion won in the Korean public REIT history. The market cap of SK REIT, holding SK headquarters and 116 gas stations of SK Energy Co., has reached 960 billion won. SK Inc., the holding company of conglomerate SK Group, holds 50% stakes in the REIT while institutional investors and 103,000 smaller investors hold the other 50%.

Lotte REIT, listed in October of 2019, will continue to acquire conglomerate Lotte Group's properties this year. The REIT purchased the group's 15 properties worth 800 billion won last year, including buildings of Lotte Department Store and Lotte Mart, and plans to buy the equivalent value of assets this year.
Some Korean REITs, such as Koramco The One REIT and Mastern Premier REIT, are planning for IPOs. The Koramco Asset Management Co.'s REIT owns a financial landmark, Hana Financial Investment Building in Seoul. Korea's Hana Financial Group rents 62% of the property while 3M Korea Ltd., Intel Korea Ltd. and others rent the rest. The REIT aims for listing in March.
Mastern Premier REIT, Korean asset manager Mastern Investment Management Co.'s REIT, is planning for an IPO in the first half of 2022 after withdrawal from the market in 2019. The REIT manages the Paris-based office building Crystal Park, two France-based warehouses of Amazon and one Korea-based warehouse of domestic e-commerce giant Coupang.
Backed by companies struggling to secure cash and maintain stable rental contracts, Korean bourses will see around 10 REITs go IPO this year, for a record high. Last year, five REITs went public and 14 REIT AMCs earned the government's approval for business in Korea.
Write to
A-young Yoon, Tae-Ho Lee and Ye-Jin Jun at
youngmoney@hankyung.com
Jihyun Kim edited this article.